Waking Spirit Flutes
Indian Ed Title 7 Education Program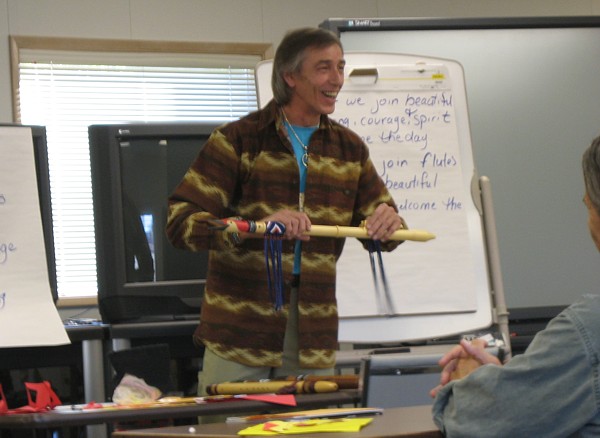 Having a chuckle at the talk.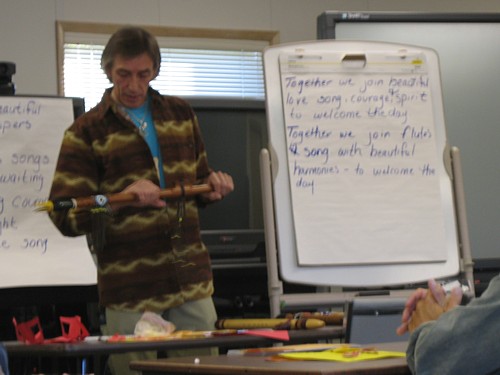 Explaining about the Native American inspired Flute .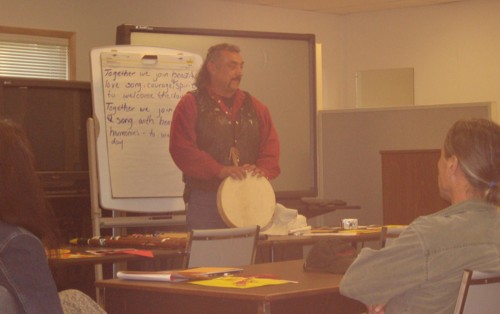 Drum maker explaining some of the things drums are used for in the Native culture.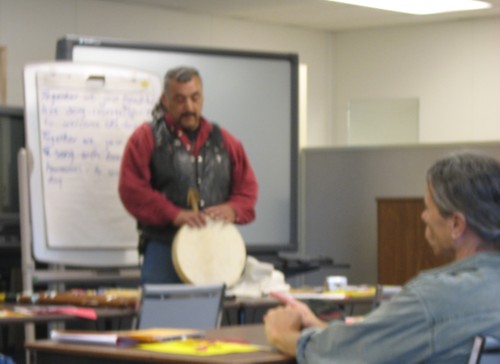 Speaking on how some drums are only used for scared ceremonies.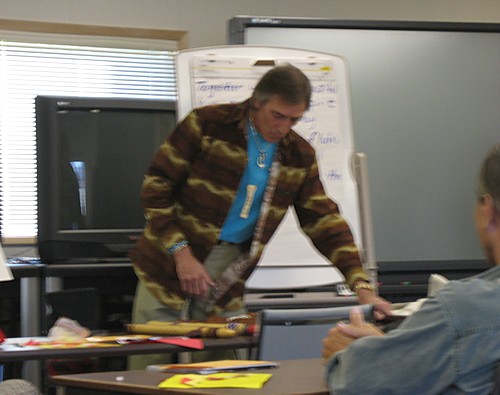 Answering question about how the flute was used in the Native culture.